Masonry Services
Welcome to Welch Masonry, your trusted provider of high-quality masonry services in Lincoln and surrounding areas. With many years of experience and a commitment to excellence, we have established ourselves as a leading name in the industry. Our team of skilled professionals is dedicated to delivering exceptional craftsmanship and customer satisfaction.
Foundation Repair
At Welch Masonry, we understand the importance of a solid foundation for the structural integrity of your property. If you've noticed cracks, uneven floors, or any signs of foundation problems, our skilled team is here to provide expert foundation repair services. We'll conduct a thorough inspection to identify the root cause of the issue and develop a customized solution to fix it. So whether it requires minor repairs or a comprehensive restoration, you can trust us to deliver long-lasting results that will ensure the stability and safety of your home or business.
Masonry Restoration
Preserve the beauty and longevity of your masonry structures with our professional restoration services. Over time, weather, pollution, and age can take a toll on the appearance and structural integrity of your brick, stone, or concrete surfaces. Luckily, our team specializes in masonry restoration, utilizing advanced techniques and high-quality materials to bring back the original charm of your property. From cleaning and repointing to replacing damaged bricks or stones, we strive to enhance the aesthetics and protect the longevity of your masonry features.
Chimney Repair
Ensure the safety and efficiency of your fireplace with our dependable chimney repair services. A damaged chimney not only poses a risk to your home but can also lead to energy loss and poor indoor air quality. So whether it's a crumbling mortar, a cracked chimney crown, or a faulty flue, we have the expertise to diagnose and fix any chimney issues. Our team will assess the damage, recommend the best course of action, and execute the necessary repairs with precision and skill.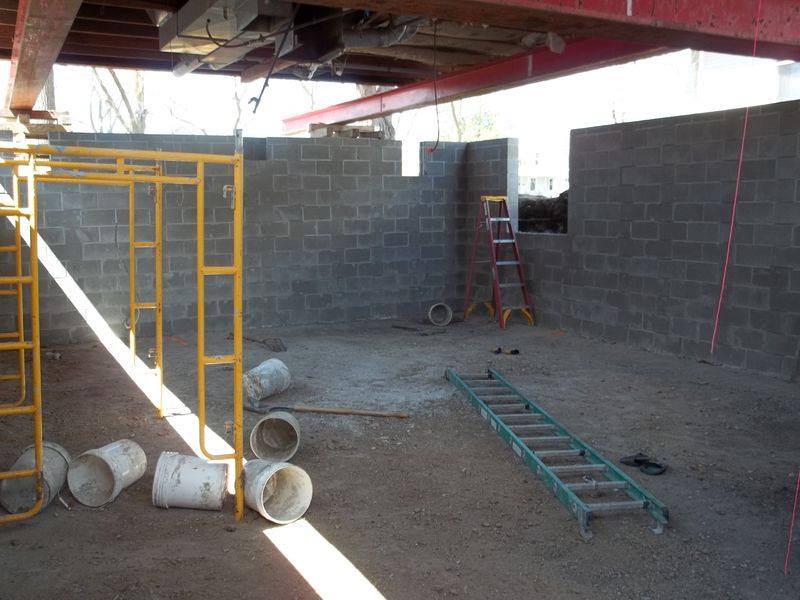 Reach Out to Us Today!
At Welch Masonry, we take pride in our ability to deliver top-notch masonry services to the Lincoln and surrounding areas. From foundation repair to masonry restoration to chimney repair, we have the expertise and experience to handle all your masonry needs. So trust us to provide you with exceptional craftsmanship, personalized solutions, and enduring results. Just contact us today to discuss your project, and let us show you why we're the preferred choice for masonry services in Lincoln and its surrounding areas.