Your Trusted Masonry Service Provider in Lincoln and the Surrounding Areas
At Welch Masonry, we take great pride in offering exceptional masonry services for residential clients in Lincoln and surrounding areas. With our many years of experience in the industry, our team of skilled professionals are committed to delivering high-quality craftsmanship on every project. From stunning brickwork to sturdy foundation installations, we have the expertise and dedication to meet all your masonry needs.
Excellence in Masonry Services
Our primary goal at Welch Masonry is to provide our valued clients with superior masonry services. Whether you require new construction or renovation work, our team is well-equipped to handle a wide range of projects, including:
Brickwork: At Welch Masonry, we're experts in the art of bricklaying. Our skilled masons can create beautiful, long-lasting brick structures, including walls, fireplaces, patios, and more. We pay meticulous attention to detail, ensuring a flawless finish that exceeds your expectations.
Chimney Repair and Restoration: Is your chimney showing signs of wear and tear? Our team specializes in chimney repair and restoration, ensuring the safety and longevity of this essential structure. We offer comprehensive inspection, repair, and restoration services, using high-quality materials and techniques to bring your chimney back to its former glory.
Residential Foundation Services
At Welch Masonry, we understand that a strong foundation is vital for the structural integrity and longevity of any residential property. That's why we offer comprehensive foundation services, including:
Foundation Repair: If you have noticed cracks, bowing walls, or uneven floors in your home, it may be a sign of foundation issues. Our team will conduct a thorough inspection and provide effective solutions to address any underlying problems, ensuring the stability and safety of your property.
Foundation Waterproofing: Protect your home from water damage by investing in our foundation waterproofing services. We utilize state-of-the-art techniques and high-quality products to create a watertight seal, preventing moisture intrusion and potential structural damage.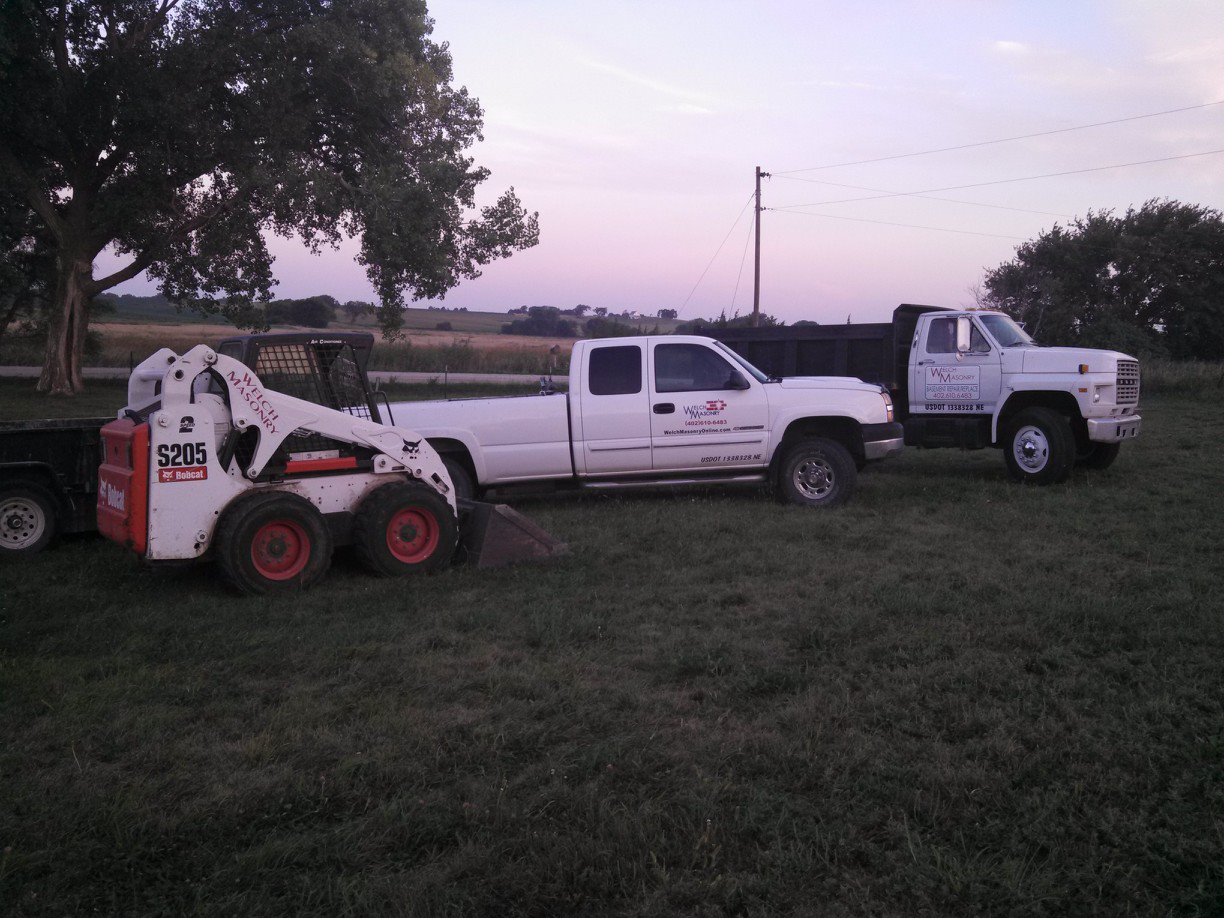 Choose Welch Masonry for All Your Masonry Needs
At Welch Masonry, we're dedicated to providing exceptional masonry services that surpass industry standards. And as a family-owned and operated business, we prioritize customer satisfaction and strive to build long-lasting relationships with our clients.
So contact us today to discuss your project, and discover why Welch Masonry is the premier choice for residential masonry services in Lincoln and surrounding areas.